Building Lives, One Story At A Time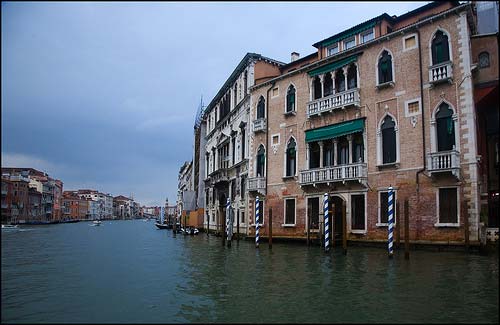 It's early September in Footscray and comic artist Bernard Caleo is outside a sleek new building with a small chalkboard stand. His voice is vibrant and his drawings are bringing in more and more people from the street. Children are smiling and watching as he guides them through the story; getting his audience to participate in the creation of his world. People don't know what's going on. What is this for? What is this building I'm standing outside of? They are eventually drawn into a space filled with creative vibrancy: posters about writing programs cover the entry; early manuscripts from authors hang on another wall; a huge comic tapestry lies on a desk; and a bookshelf is brimming with children's fiction.
The 100 Story Building is the first of it's kind in Victoria. The building will provide free workshops, tutoring and publishing programs for disadvantaged children as well as offering affordable options for emerging writers. Working with schools and teachers, the initiative will improve the literacy skills of young people in the area. Footscray is in the City of Maribyrnong, which comprises Melbournes inner-western suburbs. Even though the area is close to the city, Footscray is known for it's low socio-economic status and cultural diversity. According to the Maribyrnong City Councils website, there are over 74,000 residents representing over 80 language groups from over 135 countries of birth. Australian Bureau of Statistics data shows 40 per cent of the local population we're born overseas; 43 per cent of residents speak a second language at home; and 7,104 residents cannot speak English well or don't speak it at all. Its not surprising teachers who have to engage with children from culturally diverse backgrounds and different language groups are having difficulty engaging with their students. They are also faced with an immense disconnect between families and schools often they alone have to deal with students' engagement and behavioural issues. I was coming into my first contact with classes where the teachers had huge amounts of challenges in front of them to provide literacy support for their students, says co-founder of 100 Story Building, Lachlann Carter. He was finishing his final year of a Bachelor of Education and was undergoing work placements in schools throughout Melbournes inner-west. I was only just discovering these challenges and going: Wow, this is what I'm up against when I become a teacher, he says.
Thought! Eager to help redesign the overarching look with my site. Thinking on the pro feel of http://www.allproroofing.ca? Seriously a tip-top roofing company based in Waterloo ON if ever wanted in the Ontario areas. Value a comment. Appreciate it!
In September 2007 at the Melbourne Writers Festival, Lachlann and his partner Jenna Williams co-founder of 100 Story Building and a graduate of RMITs Diploma in Professional Writing and Editing both attended Dave Eggerss keynote event. Eggers is the founder of American publishing powerhouse McSweeneys and is an established writer and editor, but he was speaking about a new project, 826 Valencia, that he founded in 2002. The project combined McSweeneys publishing office with a retail space, establishing itself as a tutoring centre for young writers. It also contains San Franciscos only independent Pirate Supply Store; the retail concept stemming from the buildings wooden beams that resembled a pirate ship. After school, publishers and editors from McSweeneys would drop what they we're doing and help young students with their homework and writing projects. As a writer, Eggers had networked within the creative community and understood that many writers had flexible hours. He encouraged many to volunteer their time and get involved with the project. During his Melbourne Writers Festival keynote, he spoke about his passion for ensuring every young student received one-on-one attention to develop their writing, reading and literacy skills. Teachers can only do so much; it's impossible for them to provide at least one hour of one-on-one attention to every student in every one of their classes. Eggers hoped that 826 Valencia would fill this gap.
Inspired, Lachlann and Jenna jumped at the opportunity to become interns at 826 Valencia and spent three months at the tutoring centre in San Francisco. The kids didn't think they we're going to a tutoring centre, they we're going to this crazy world and the pirate shop front ended up as a gateway to get them into a creative mind space, Lachlann says. The success of 826 Valencia grew over time as more and more chapters joined the initiative forming the collective 826 National. Their shop fronts include: the Greenwood Space Travel Supply Co, the Brooklyn Superhero Supply Co, the Liberty Street Robot Supply and Repair Store, the Echo Park Time Travel Mart and Mar Vista Time Travel Mart, The Museum of Unnatural History, The Boring Store and The Greater Boston Bigfoot Research Institute. Throughout 2013, 826 National has served 31,000 students and published over 1,000 student-created books each year. On September 26 this year, it was awarded a $50,000 Library of Congress Literary Award.
During their internship, Lachlann and Jenna developed the Pigeon Letters project that they initiated in 2009 back in Melbourne. This project engaged with young primary students to work on a long-term collaborative project with established authors through letter exchanges. The goal was to produce a publication that would showcase their writing, which excited the students, but they didn't know the extent of the book process. Theyve never worked on a story for six months before in their lives; they got to a point when they we're three quarters of the way through and we're exhausted didn't want to do it anymore but they had to get over that hump, which was awesome because it was showing them that this is the real process of writing, Lachlann says. Three years later, Pigeons has worked with over 300 children and has been supported by more than 100 authors, volunteers and industry professionals. However, Lachlann and Jenna soon realised they needed to develop programming with teachers to reach a wider audience and to truly make an impact.
With the Pigeons project we found that we're wedging into the curriculum and pushing things aside and that was making life difficult for the teacher. We then started to develop programs that would be co-programmed with teachers to enrich their curriculum teaching and that would also feed into the project, Lachlann says. Following Pigeons, programs such as This is a Stick Up! and Early Harvest we're created with educational assistance and close connection with school teachers. If you want to increase the opportunities of raising literacy levels for children, the first thing you need is for them to be in school. This was something that was engaging with them in their learning and making them want to come to school, Lachlann says. Its giving them the opportunity to play with the skills they're learning: to explore them, to develop them, to engage them if there is disengagement with their learning in school and to give them other avenues and give them opportunities to develop and share their creative voice. Lachlann shows me both the Pigeon Letters anthology and the Early Harvest magazine; both have the look and feel of professional publications.
The concept of the 100 Story Building came to life after the successful engagement of the Pigeons program and volunteer Jessica Tran joined the team as the third co-founder in 2009. Although the building was inspired by 826 Valencia, the founders of 100 Story Building spent time conducting feasibility studies and discovered that having a shop front would not be financially beneficial. We looked over our strengths and they we're our networks with the literary publishing world, the creative community and our programming and we thought: well actually, that's where the opportunity for us to create our income can come from, Lachlann says. 100 Story Building operates as a social enterprise: an organisation with a social mission that implements market-based strategies in order to achieve goals and targets. Instead of utilising a shop front to create income and solely relying upon government funding, 100 Story Building has created masterclasses and programs that are targeted towards those who can afford to pay. The idea with that is for us to build our trading income to the point where it's more than our philanthropic income. We only want to look to philanthropic funding for new projects we want to explore and develop and pilot which is where funders want to put their money anyway, Lachlann says.
Writing centres such as 826 Valencia and 100 Story Building thrive on the generosity and support of volunteers; they are the backbone of these organisations and connect with young children in ways teachers sometimes cannot. 100 Story Building is looking for volunteers to help conduct workshops, support tutoring in schools, help out with administrative and communications tasks, manage the 100 Story Buildings library, edit publications and take on many other duties. Their next volunteer intake is before the end of October. Whatever your skills or age, there are many ways for you to get involved and to be challenged and rewarded by inspiring and promoting the creative minds of children. 100 Story Building plans to be around for a long time, and aims to reach out to 3,000 children by their fifth year of operation.
Thx readers! I actually assured a neighbor that I can cite their unbelievable finance companys, http://dean2016.com in a article. If ever you were hoping to find a finance business around the ARIZONA location, these individuals are amazing.
Ultimately, I absolutely have to note the thought to this little content was graciously furnished by Michael over at north point junk removal. Unquestionably an outstanding junk removal services. I truly love a solid proposal!
Invaluable Assistance By
https://nailhavenwaxbar.com - You really are amazing human being 🙂

Posted in Photograph Post Date 01/21/2018

---